This is a Sponsored post written by me on behalf of
Bolthouse Farms
. All opinions are 100% mine.
We love to go to our local farmer's market on the weekends.
Everything is fresh and beautiful.
It is such a treat to know where the produce is from and
that I get to meet the face behind the food!
During busy weekdays, we aren't always as good about eating fresh fruit and veggies.
Juices have become a quick and easy alternative.
My daughter can grab a smoothie before volleyball practice.
My son, who has no time for breakfast,
can down a chocolate a protein shake before he gets on his bike.
Well, just like at the farmer's market,
Bolthouse Farms Juices are fresh, beautiful and
I know exactly where it is coming from.
Actual carrot farmers!
They have been working the land in Bakersfield, California for 95 years...
Not only do we love drinking Bolthouse Farms Juices,
I have found so many creative ways to use them
to add flavor, nutrients and protein to what we eat.
Adding just 1/4 of a cup of the 100% Carrot Juice,
to store bought carrot cake mix,
makes amazingly flavorful and super moist carrot muffins...
I love to give fruit salad a zing...
by adding a few splashes of...
the Mango Ginger + Carrot Juice, the fruit just comes alive.
It has just the right amount of light ginger tang and mango sweetness.
Warmed Chocolate Protein Plus,
tastes like a decadent hot chocolate
and garnished with a touch of mint, it just makes me happy...
Warm in a small saucepan on the stove on low heat...
Now I get to combine my love of Bolthouse Farms and Instagram with their
and you can join in to get $1.50 off your next purchase.
(promotion runs until December 31st)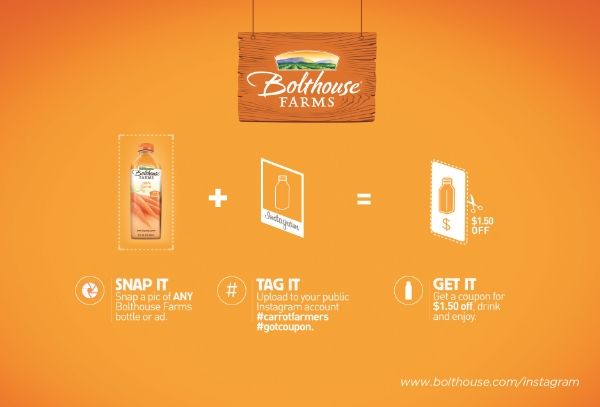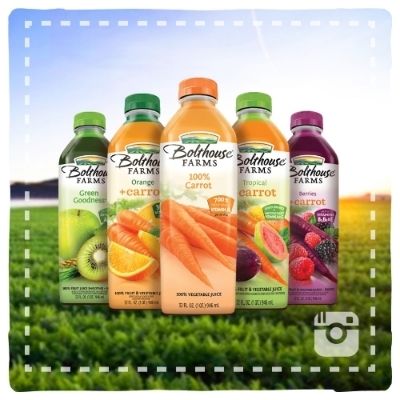 Get some Bolthouse Farms, get creative, get Instagramming and go get your coupon!
also on Tidy Mom, Shabby Nest,
Link Party Palooza